Advice only from a specialist lawyer for inheritance law!
We are a law firm specialized in the law of succession. Attorney Dr. Michael Gottschalk is a specialist lawyer for inheritance law. Dr. Gottschalk represents your interests in all inheritance law matters. Dr. Gottschalk is a specialist lawyer for inheritance law and will competently assist you in negotiations on claims to a compulsory portion, in disputes between co-heirs, in the drafting of inheritance contracts, wills and complex succession arrangements.
The law of succession is extremely complex. Sensible solutions can only be achieved if all aspects are taken into account. Family and marital relationships are just as important as questions of inheritance and gift tax. Wills and contractual obligations that have been made long before this must also be taken into account. Here we are competent.
When drafting a will, it is your last will and testament and your assets that are at stake. Only entrust the drafting of this important decision to a specialist lawyer for inheritance law.
In the event of disputes under inheritance law, we will work with you to develop a strategy for the most effective enforcement of your rights. In doing so, we take a lot of time to discuss with you what is important for you. During negotiations we show toughness and do not lose sight of the fact that our clients are usually not interested in lengthy disputes. We can score points for our clients through skilful extrajudicial negotiations. Should legal disputes nevertheless be necessary, we will represent your interests emphatically before all local, regional and higher regional courts.
Specialist lawyer for inheritance law - The difference in quality
We do what we can: inheritance law. We master all facets of this field of law and therefore achieve the best possible results for you. Attorney Dr. Michael Gottschalk bears the title of specialist lawyer for inheritance law. This means for you that your lawyer has many years of experience in the complicated field of inheritance law. The title Fachanwalt Erbrecht is only awarded by the Chamber of Lawyers to lawyers who have been working in the field of inheritance law for many years and who have successfully completed the course Fachanwalt Erbrecht and the corresponding examination.
You can therefore rest assured that your case will only be handled by a lawyer who is perfectly familiar with this field. Dr. Gottschalk puts his competence to work for you with emphasis. The difference brings the best possible result for you: Only a lawyer who feels secure in the complicated law of succession, who knows all the tricks and knacks, will recognise the weaknesses in the opponent's argumentation at the decisive moment and set the decisive points for you.
The specialist solicitor for inheritance law takes helpful tactical steps in the run-up to a legal dispute. It does not always make sense to provide the opponent with all legal arguments right from the start - however impressive they may be. Often it can be more effective to deliver the decisive argument only later, e.g. only when a deadline for the opponent has expired, one's own legal position has hardened over time or the opponent would have to contradict his previous argumentation. Therefore, do not take the risk that your lawyer does not know the tricks of the trade in inheritance law. The seal of quality Fachanwalt Erbrecht protects you from this.
Vita Lawyer Dr. Michael Gottschalk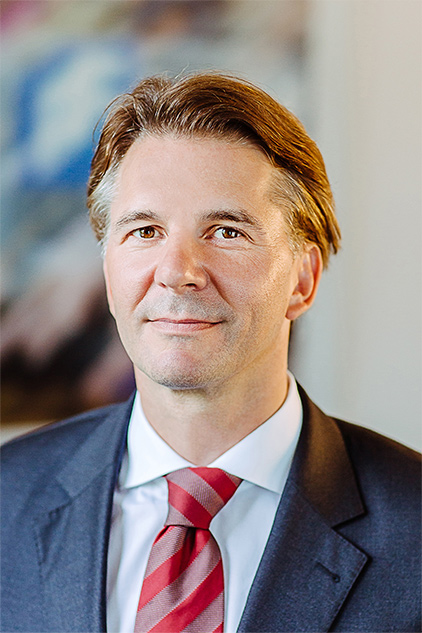 Specialist lawyer for inheritance Dr. Michael Gottschalk. Mister Rechtsanwalt Dr. Gottschalk was born in Viersen. After graduating from high school in 1991, he first completed an apprenticeship as a banker at Commerzbank AG, which he completed in 1993. He then began his law studies in Augsburg. After a semester abroad at the Université de Lausanne on Lake Geneva, Dr. Gottschalk studied at the Ludwig-Maximilians-University in Munich. Before he completed his studies in 1998 with an honours degree, Dr. Gottschalk worked for several months in a law office of the current law firm TaylorWessing in Shanghai (China). This was followed by work as a trainee lawyer at the Higher Regional Court of Munich and in law firms in San Francisco and Washington D.C (USA). In 2000 Dr. Gottschalk passed his second state examination. After his admission to the bar in 2001, he worked for three years in an internationally oriented law firm in Düsseldorf. In 2014, Dr. Gottschalk joined the US law firm MayerBrown and opened the German capital office of the US law firm together with Friedrich Merz, member of the German Bundestag. In 2007, Dr. Gottschalk received his doctorate in law. In 2007, Dr. Gottschalk then established his own law firm.